Steve and Laura are a husband/wife team who are very family oriented, and they enjoy spending time with their children, German Shepherd dogs, friends, and family. In their spare time, they enjoy playing sports, swimming in their pool, traveling, going to the beach, playing tennis, golfing, and watching football.  Sports and education have played a large role in both of their lives which has taught them the importance of teamwork, helping others, being resilient, making a difference, and working hard.
They are both highly educated individuals. Steve works as an engineer for an automotive company. Laura is a Physician Assistant by trade and recently started her own Healthcare Recruiting company called Successful Recruiters, LLC.  She matches NP, PA and Physician candidates to the right physician practices and hospitals.
They like to help others and make a difference in their community. Laura has recently partnered with a friend to start an organization called Holland HES.
They provide Community Based Support via Breast Cancer baskets/bags with gift items that will provide encouragement and support during this difficult treatment journey. Their goal to help others is very evident in their land investing as well.
Steve and Laura are former real estate investors who held the role of property manager to college students who were renting out their 4 plex rental property. When they started a family, they decided it was time to sell their rental property due to the time and energy it took to raise a family.
During those years, Laura had always wanted to venture back into real estate, but wanted to wait for the right opportunity. When she heard about investing in land where she could help other people or investors find their "perfect acre of Dream Land" in the western part of the U.S., she jumped at the opportunity. They decided to venture into the exciting area of investing in the purchase and sale of raw land.
Steve and Laura started Colonial Land Solutions a few years ago so they could meet the needs of their land investing customers. They purchase land from owners who no longer want or can afford their property. After ensuring all overdue taxes are paid, Colonial Land Solutions will sell their land to owners that are looking to purchase, invest, build a home, save as a legacy for future generations, or place an RV on their ideal parcel of land.
Right now, we are focused on buying and selling land in the Arizona and New Mexico  area. In the future, we will continue to purchase/sell land in Arizona  and New Mexico and may branch out to buying/selling land in other western states. When you buy from us, our goal is to provide you with land that is at least 1 acre or more. Our current parcels for sale are at least 1 acre. We will continue to work hard to find attractive parcels of land with mountain views (whenever possible) in desirable areas.
Colonial Land Solutions has the resources to purchase the land at reasonable prices so they can sell this land at wholesale prices to their customers. We strive to price our land at reasonable prices that are priced lower than the typical realtor/retail land for sale.  Customers have a variety of payment options. They can purchase at a cash discount price or via owner financing through Colonial Land Solutions. No credit checks are necessary. We also offer a secure payment option so we do not keep your payment information on file. When you purchase land from Colonial Land Solutions, we make the process easy and convenient by setting up the contracts, deeds, and all of the paperwork. We work with a professional payment processing company that can allow you to make your cash purchase or monthly payments directly to Colonial Land Solutions.  This keeps your information secure since Colonial Land Solution does not collect your financial account information.
Our goal is to match your land needs to the appropriate parcel land size, location, and features. Fortunately, we work with a group of land investors.  This gives you peace of mind that if we don't own the parcel of land you are looking for, we can connect you to another land investor who can assist you with finding the land of your dreams.
Our mission is "Soaring your Land Ownership Dreams to New Heights." Please call or email us today to see how we can connect you to that beautiful parcel of land you are looking to purchase. We would be happy to match you to the land parcel of your dreams and find out the goals you are looking to accomplish via land investing.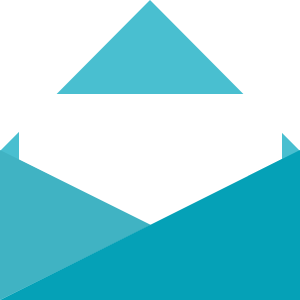 Save $100 on your first purchase
FREE updates and your DISCOUNT
We'll send you a periodic update.
Don't worry, it's not the least bit annoying.